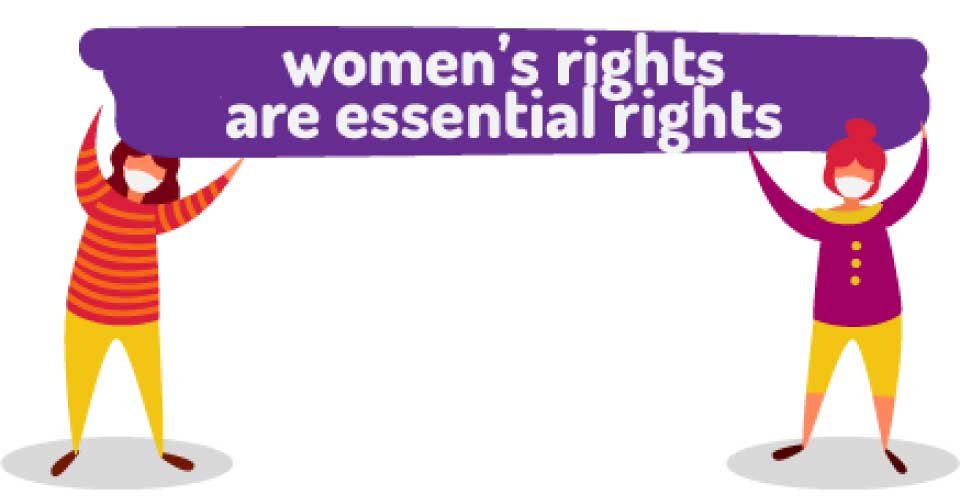 About us
UNI Global Union represents more than 20 million workers from over 900 trade unions in the fastest growing sectors in the world – skills and services. A total of 90% of new jobs are expected to be in these sectors in the next decade.
UNI and its affiliates in all regions are driven by the responsibility to ensure these jobs are decent and workers' rights are protected, including the right to join a union and collective bargaining.
UNI Equal Opportunities is fighting to break through the divisive barriers created by the inequalities that perpetuate our world and seeks to improve the working and living conditions of all workers.
Our mission
One of the main objectives set by UNI Global Union, through its Equal Opportunities Department, has been to attain productive development based on gender equality. At UNI we regard this principle as essential to achieving sustainable development and true social justice for everyone.
As far as health is concerned, we are fighting to ensure that women and girls are able to exercise their rights so that they can gain access to the information, resources and services that they need in order to improve their lives and general well-being. They also need to be able to make independent and informed decisions regarding their sexuality, relationships, pregnancy, breast-feeding and career opportunities without being subject to any type of discrimination, coercion or violence. They must be given the opportunity to participate actively in their communities, in the trade unions and at the workplace, assuming leadership positions and helping to train future leaders.
Our commitment:
To encourage and help our affiliates develop integrated workplace health programmes that include HIV-related services and primary health care.

To promote and foster the participation of women in the development of health programmes in order to ensure that their voices and concerns are properly reflected and that solutions correspond to their needs.

To create an environment conducive to the participation of women in collective bargaining so that agreements include measures to protect women's health, mechanisms for the early detection of illnesses, and means for identifying cases of violence that lead to a deterioration in women's health.

To contribute to the empowerment of women through the promotion of women's education, which must also cover women's health, under the same conditions as those enjoyed by men.

To seize every opportunity to put pressure on international bodies and to get them to give priority to women's health issues.
The commitment of our affiliates:

01.
To work for the adoption of appropriate workplace health programmes and to ensure that they correspond to the specific needs of women workers.

02.
To campaign within their unions against all forms of gender-based discrimination and all harmful practices that may flow from them.

03.
To lobby national, regional and sub-regional governments and to encourage them to adopt laws and implement international conventions, such as ILO Convention 183 concerning the revision of the Maternity Protection Convention, in order to promote and extend the protection of women's health.

04.
To put pressure on national, regional and sub-regional governments so that they adopt measures that help bring about changes in social and cultural attitudes among both men and women with a view to eradicating traditional practices based on the idea of gender-based inferiority or superiority and stereotypes.

05.
To demand that collective agreements include occupational health and safety clauses recognising them as an essential instrument for the eradication of workplace violence.

06.
To take preventive measures to deal with specific risks in order to eliminate or at least attenuate them. These would include, for example, organisational, collective and individual protective measures, measures taken to prevent issues arising at source, as well as training and information to be provided to women workers.

07.
To create joint occupational health and safety committees to include men and women workers, employers and trade union representatives. They would be tasked with monitoring conditions, work organisation, methods and workers' health on a regular basis.

08.
To train and encourage women to recognise the importance of adopting a healthy lifestyle and to address any health issues that may arise without delay.
Women in trade unions
One of the fundamental strategies for ensuring that gender issues are given proper recognition by employers, and thereby guaranteeing that women are able to fully exercise their rights, is by getting more women to join a trade union and by empowering them to assume leadership positions.
Trade union representatives can also ensure that health and safety issues relating to women are recognised, investigated and are placed on the agenda during collective negotiations. They also have a role to play in encouraging more women to seek leadership positions; to organise health and safety campaigns targeting women; and to spur women to participate in training courses and ensure that women's health and safety issues are properly taken into account.
By joining a trade union in greater numbers, women can expect better working conditions, higher salaries, better protection against arbitrary actions by employers, better protection against different forms of abuse, harassment, violence and discrimination, more opportunities for training, more opportunities in terms of access to health services, maternity leave, pensions, etc.
We defend your rights because we stand by you